Flying Dual                
Your knowledge of your feminine cycle can take your intimate relationship to the next level!
You have attended 'Flying Solo I Fly with the Feminine' workshop few months ago, you have been practicing what you learnt and have been tracking your feminine cycle for few months deepening your experience of it first hand.
You have enjoyed it and have felt much more empowered in your femininity than ever before in your life!
You have attended 'Flying Solo II Fly with the Feminine' and shared with other women what you have discovered, experienced, enjoyed, feared and loved of it all.
You have deepened your knowledge and reached a better level of self-knowledge.
Now is the time to introduce your partner to the secrets of your feminine cycle and take your intimate relationship to the next level!
Come and find out what it means to live a relationship of the XXI century!
Are you ready to share with your partner 'The Secret' of being an empowered woman?
There is so much joy to be experienced when we have an intimate relationship which is harmonious and exciting.
Have you ever thought that your partner reflects back to you all the aspects that you love of yourself or that you hate of yourself and that you try to avoid?
What if your intimate relationship instead of being a battle could be a tool to discover more of yourself and become the ultimate booster of your life?
Wouldn't it be great to have somebody that understands you so well that his input in your life becomes a blessing instead of a nuisance?
When we share our experience with others, we open up to them and we show them our vulnerability, we deepen into ourselves and we go to the next level.
Imagine doing this with your intimate partner with the intent to help each other grow and advance in personal knowledge to enjoy life fully and pass it on to the next generations …
You can be limitless and experience bliss on a daily basis!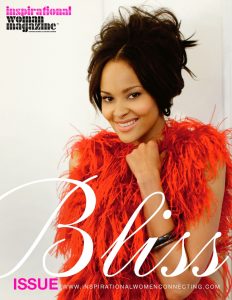 Read the article 'Bliss and your Menstrual Cycle' published in 'Inspirational Woman' magazine
Location: Berkhamsted HP4 Time: 10.00 – 17.00
Contact me for details!
Berkhamsted is only a 30′ train journey from Euston station in London with trains running every 15′
Price: £297.00 per couple
What women say:
"I think it is such a shame that women have been brought up to see their cycle as some kind of biological inconvenience, to the point where some women take pills to stop it all together.
What we are never taught is that women change throughout the month, not just biologically but emotionally, psychologically and even spiritually. Once you understand these changes you can work with them, not against them.
I am amazed at how powerful I have found this knowledge to be. I always used to suffer with PMT (and so did my poor family!) but now I actually look forward to being pre-menstrual; I know how to manage it and it is my most creative time. Gabriella knows her subject and teaches it passionately. I wish every woman would take this workshop and learn about her cycle and how powerful it is."
Abi Foss, Freelance Writer U.K.
"I thoroughly enjoyed the Flying Solo I workshop with Gabriella. It was a real delight to spend a day with fellow women and to share the intimate experiences of our moon cycles. The knowledge we learnt was so empowering and I am so excited about incorporating it into my daily life. I am also grateful to be able to share this wisdom with my daughter when she starts her cycle. It is such a revelation to learn how to optimise the phases of your cycle and to truly enjoy every day of your cycle.
The day was beautifully facilitated by Gabriella and there was a perfect blend of activities from teaching and practical exercises, to sharing, dancing and meditation. The time just flew by!!
Thank you Gabriella for sharing the wisdom of our cycles and I whole heartedly encourage every woman who wants to learn more about herself and her cycle to go along to one of Gabriella's workshops and also to every man who wants to learn more about the women in his life too!"
Alanah Faith Larielle, Therapist Glastonbury U.K.
To read Flying Inspiration Terms & Conditions for booking a workshop click here.